I appreciate and even enjoy innovative and effective television commercials, but typically find advertising's biggest day–Super Bowl Sunday–to be full of predictable and lame spots that are often so bad, they would work better as parodies. But yesterday, amidst the beer-worshiping man-children, snack-loving dogs, chimps in suits, and other filthy creatures (I'm looking at you, Joan Rivers) there was one ad that stood out for its excellence: a two-minute commercial for Chrysler entitled "Born of Fire."

Though promoting the new Chrysler 200 luxury car, the spot was really about the city in which the cars will ostensibly be made: Detroit. Within ten seconds of the ad's beginning, a sign for the I-75 highway to Detroit is shown. Driving on I-75 about 60 miles north of Detroit will bring one to Flint, Michigan, where I was born and raised. Because Flint is so much like a smaller version of Detroit–a booming city of the mid-20th century devastated by auto industry woes during the late 20th century–I was immediately drawn to the ad. It acknowledged the fact that Detroit and the entire region has suffered economically, and with that suffering has come real damage to the self-image and spirits of its people. But it also offered inspiring words ("it's the hottest fires that make the hardest steel") that, placed in the context of an overall recovery in auto sales and the American economy, suggested the possibility–or inevitability–of a comeback.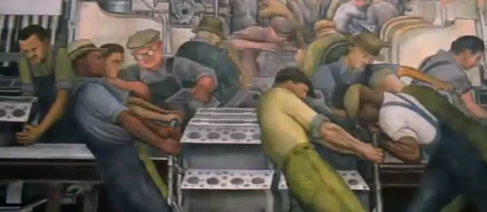 The ad worked because in style, sentiment, and execution it was pitch-perfect. It had the unmistakable look and feel of Detroit–from the relatively desolate downtown in daytime, to the Diego Rivera mural at the Detroit Institute of Art, to the Spirit of Detroit and Joe Louis Fist statues. Its crisp wording and sharp narration (by a local actor and voice-over pro) made it sound as if it were written and spoken by someone from the area, describing the city in a way people from there perceive it and wish it to be perceived; tough, resilient, and authentic.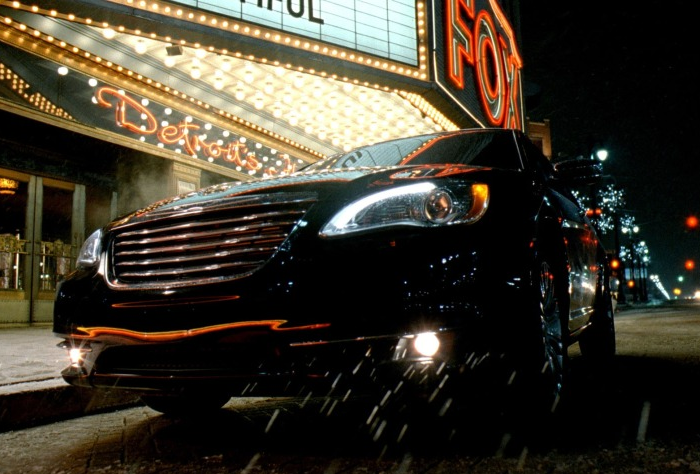 When Eminem entered the ornate Fox Theater, I suspect I was among many who uncomfortably thought of recent and highly-publicized photos of other public landmarks in Detroit that have been long-abandoned and literally look as if they exist in some post-apocolyptic nightmare of urban America. But instead, the music superstar–obviously and unabashedly proud of being from Detroit–encountered a stirring gospel choir. It quieted suddenly and solemnly as Eminem delivered the knockout blow of a line: "This is the Motor City. And this is what we do."
Based on an admittedly unscientific survey of facebook comments of friends who are from the Detroit and Flint areas, the ad was a huge and much-appreciated hit . But it was not only embraced by those of us with Michigan roots. It has been widely praised as among the best–if not the best–of this year's Super Bowl ads. Slate's John Swansburg reflects the overwhelmingly positive reception for this commercial by noting:
In a mesmerizing 120-second spot, Chrysler…sets out to introduce its new 200 model and to rehabilitate Detroit's tarnished image while they're at it. The ad's co-stars are the city itself, shot in blue-gray hues, and one of its proudest sons, Eminem, who drives a 200 around town wearing a look of defiance familiar from his turn in "8 Mile."…the opening strains of his anthem "Lose Yourself" are the perfect accompaniment to this audacious ad. "I got a question for you," the ad's salt-of-the-earth narrator says in a voice-over. "What does this city know about luxury? What does a city that's been to hell and back know about luxury?" He goes on to offer a compelling answer, arguing that Detroit is a city whose residents have auto-making in their bones…the ad [casts a spell]… It left me pumping my fist and pledging to buy American everything.
Rarely, if ever, has a commercial for a consumer product served as such positive testimony to a city and its people. Chrysler's "Born of Fire" ad was part locker room speech, part love letter. Years from now, the words "This is the Motor City. And this is what we do" may endure as the inspiring motto of a city and a region that seeks to thrive once again.