It's been a good few days for memorable and perhaps eventually very meaningful quotations relating to President Obama.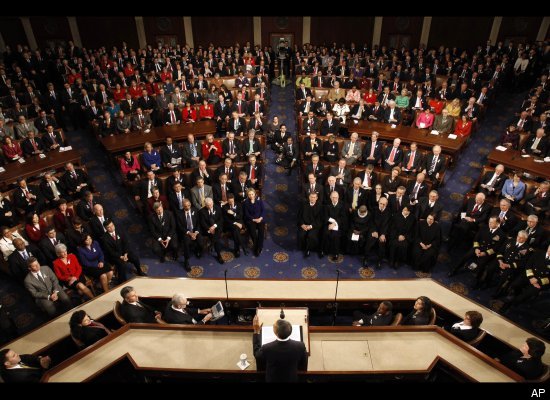 * Of all the words spoken by President Obama in his State of the Union Speech last night, the ones I expect will be most enduring are three that may already be the first presidential campaign slogan of 2012: win the future.
Said the president:
But we have to do more. These steps we've taken over the last two years may have broken the back of this recession, but to win the future, we'll need to take on challenges that have been decades in the making…We have to make America the best place on Earth to do business. We need to take responsibility for our deficit and reform our government. That's how our people will prosper. That's how we'll win the future…if we want to win the future — if we want innovation to produce jobs in America and not overseas — then we also have to win the race to educate our kids…If we make the hard choices now to rein in our deficits, we can make the investments we need to win the future…We can't win the future with a government of the past…From the earliest days of our founding, America has been the story of ordinary people who dare to dream. That's how we win the future…
They are words that present a more grounded sense than, "Yes We, Can" and a more competitive tone than, "It's Morning in America." But like those slogans, they come together in a manner steeped in the successful tradition of American optimism and rich in the American pursuit of two irresistible destinations: victory and frontier.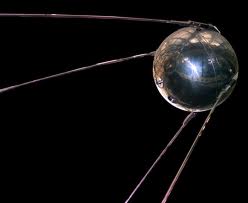 * Obama also described America's current situation as a "Sputnik moment."
Slate's Fred Kaplan explores what that means.
For those who like their history in primary document form, read the October 5, 1957 New York Times article describing the Soviet Union's successful and first-ever launching of a space satellite that led to the collective, justifiable, and ultimately beneficial American freakout.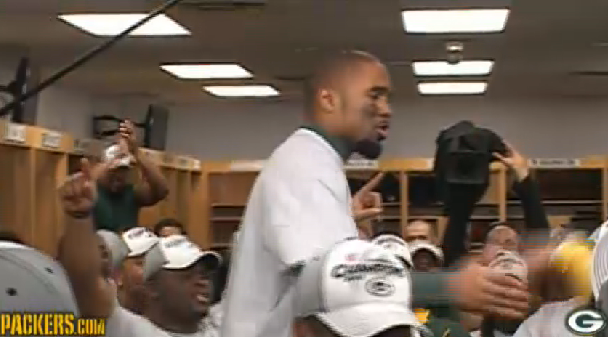 * Last season at the age of 33, Green Bay Packers defensive back Charles Woodson won the NFC Defensive Player of the Year Award. This season, Woodson played a critical role in leading the Packers to the Super Bowl for the first time in 14 years, cementing his legacy as a future Hall of Famer and very possibly the greatest University of Michigan football player in the over 130-year history of the program.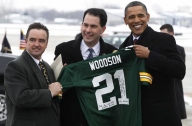 After Green Bay's 21-14 win over the Chicago Bears in the NFC Championship game on Sunday, Woodson used the now-customary White House visit by sports champions to inspire his team. Referencing President Obama's pre-game pledge to attend the Super Bowl if Chicago won, Woodson said to his teammates assembled in the locker room, "The president don't want to come watch us at the Super Bowl? Guess what?…We'll go see him!"
President Obama traveled to Wisconsin today to bring attention to companies lauded for innovative energy manufacturing. He had barely stepped off the plane when he was greeted by Wisconsin governor Scott Walker and Green Bay mayor Jim Schmitt, who handed him an autographed jersey of Charles Woodson's. It was inscribed, "See you at the White House."